S Series: QUINMAX
5 Plunger Pumps
The S Series Quinmax 5 plunger pumps are designed to provide a safe, reliable supply of high-pressure water-based fluids for mining and heavy industrial applications.

LOWER
INSTALLED
COST

LOWEST
OPERATING
COST

REDUCED
PROJECT
RISK
High Energy Efficiency
Variable speed controls using demand-based operation
High Performance
Innovative design for increased crank speeds and loading.
Proven volumetric efficiencies up to 98%.
40% reduction in fluid velocity reducing hydraulic noise when compared to the Trimax series.
Fluid end components designed with Computational Fluid Dynamics to maximise efficiency.
Drained gland well to separate the oil and fluid ends of the pump, to stop contamination.
Maximum Reliability
Designed for continuous duty, 24/7
Extended Operational Life
smooth pressure profile, reduces wear and tear on system components (hoses, seals, valves) caused by destructive pressure surges
Compact Footprint
Compact horizontal 5 plunger design
Application
Longwall Coal Mining and Industrial manufacturing applications including forging, extrusion, rolling, hydrostatics, power generation, industrial cleaning and filtration.
Description
Skid-mounted horizontal five plunger design pumping unit. High-efficiency energy through demand-based control. Remote active performance management through internet to sustain reliability and performance throughout the life of the pump.
Materials
Valves: High grade stainless steel for maximum life.
Valve Chest: High grade stainless steel or E.N.P carbon steel.
Plungers: High purity ceramic plungers or tungsten carbide rams.
Bearings: Spherical roller main journals with lead bronze small and big ends.
Valve Lifters: Fitted as an optional, for safe pressure control.
Unloading Valve: Fitted as an optional, for safe flow diversion. (ATEX, IECEx, MA)
Gland Packing: Self-adjusting spring-loaded Kevlar packing, for maximum sealing
Configuration
Pump supplied with oil filter and heat exchanger as standard.
Health monitoring including oil temperature, level and pressure as standard.
Operated with variable frequency drives to meet customer demand.
Network enabled for remote performance management connectivity.
Performance Range
Enhanced flow rated (up to 1168 l/min)
Temperature
Maximum operating temperature 40OC
Dimensions
| | |
| --- | --- |
| Length | 1255mm (49.4") |
| Width | 978mm (38.5") |
| Height | 757 (29.8") |
Data Sheets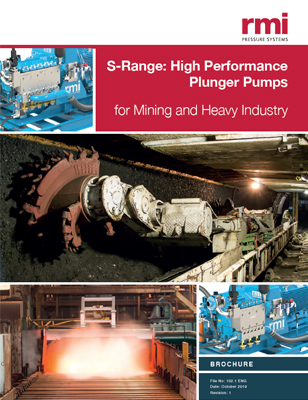 S Series Solution Overview Brochure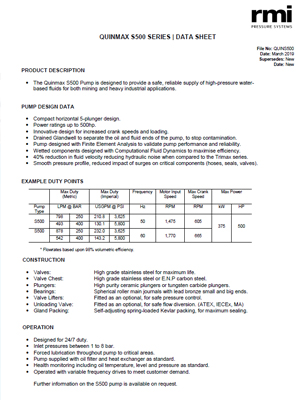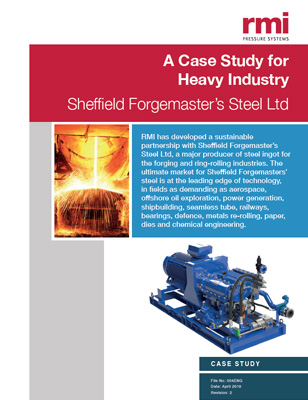 You May Also Be Interested In