The task of producing coal from a longwall mine has been made more efficient with the use of more reliable equipment which is able to deliver high outputs. The process of installing and recovering mining equipment at the coal face is both time consuming and labour intensive, meaning that coal production drops extensively. In order to assist in reducing the overall time lost to the recovery phase, RMI Pressure Systems has developed three surface or ground salvage units designed to improve the efficiency of the recovery of the hydraulic roof support structures.
The efficiency of a mine is ultimately what keeps it working, so mine operators are continually looking to improve performance. The process for designing and selecting roof support systems for longwall mining must be rigorous to ensure the safety of all those working in the mine. It is therefore important to be able to recover this equipment, once the mining in a certain area has been completed, as efficiently as possible. This retrieval process requires the use of salvage pump units, which can be installed to provide hydraulic power while the main systems are disconnected and relocated.
RMI is one of the world's leading manufacturers of high pressure, high flow pumping systems and has been designing solutions for the mining industry for many years. The salvage units provide self-contained pumping units which have extensive safety features and are designed to ensure safe and reliable operation in the harsh mining environment.
The standard salvage pumping unit is fitted with the proven S300 Trimax pump which is driven by the on-board 110kW electric motor, which provides a typical duty of 202 l/min at 208 bar. These basic specifications can be altered to suit specific customer requirements to ensure that the delivered system will provide reliable hydraulic power during the retrieval process.
The pump assembly is fully flameproof and comes complete with a starter unit with remote start/stop facility as well as strobe lighting to indicate the running condition. The tank assembly provides inlet and return lines which are fitted with filters to ensure the hydraulic fluid is kept free from contamination and promote longer component life.
The salvage units are each contained within a steel framed skid, which is fitted with both forklift truck slots and lifting eyes to ensure safe and secure transportation. The frame is equipped with four manually adjustable legs to ensure the pump and fluid tanks can be levelled to maintain correct operation.
Luke Gibson, General Manager, RMI Australia, comments "RMI has been designing solutions for the mining industry for many years. With the majority of applications in remote areas, with limited access and where unplanned downtime is very expensive, reliability is an essential quality required of our equipment. We have an enviable reputation for designing efficient and reliable equipment, which has been used across the world in the longwall mining industry for many years."
The salvage units can be hired or purchased to suit the operational requirements of each mine, while the individual specifications can be arranged to ensure optimum operating performance. For further information on the product, or to learn more about RMI Australia services, please contact the RMI Australia sales office, details can be found on the www.rmipsl.com.
Photo Captions:
Photo 1: RMI Longwall Salvage Unit
Photo 2: RMI Longwall Salvage Unit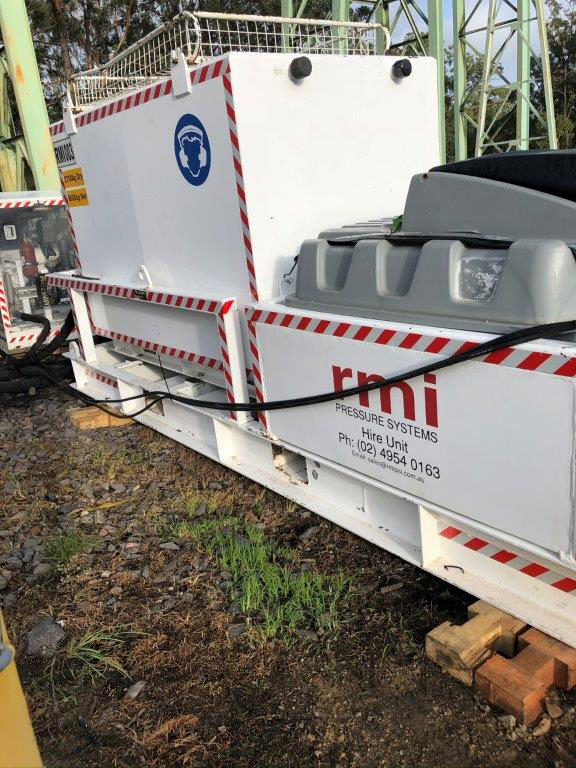 Photo 3: Longwall mining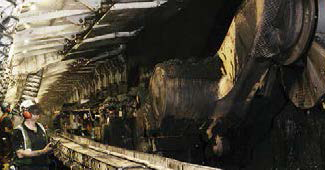 About RMI Pressure Systems
For more than a century, RMI has been producing premium-quality high-pressure pumps for global mining and industrial applications. An early innovator in the design and manufacture of high-pressure systems for Longwall mining, today RMI employs the expert resources at its UK engineering research centre to great effect, introducing new solutions designed to reduce process complexity and optimise customers' productivity.
The collaborative relationships RMI forms with clients creates a climate of proactive response, inspiring progress and resulting in consistently high service levels. At RMI, we aim to deliver enhanced value and reliability to customers, focusing our efforts on helping them to become more productive by cutting operational costs and boosting output. We can only achieve these advancements by listening to – and learning from – the issues that are important to our clients. It is this unwavering commitment to the learning process that helps RMI drive innovation with, and for, the customer. It elevates our ability to better serve our customers – and, ultimately, the world in which we live.
Contact
RMI Pressure Systems Limited: Nicola Cox, Marketing Manager
Web: www.rmipsl.com
Email: ncox@armstrongfluidtechnology.com